Developed in 2019 in South Korea by Smillegate and published by Amazon Game Studio, Lost ark is a free to play action MMORPG that has been gaining more and more space in global territory. The game arrived in the South Korean region in late 2019 and in February 2022 it was finally released in Latin America and Europe.
The official announcement with the release date in Latin America, North America, Europe and Oceania was released during a TGA 2021 presentation where Amazon Games and Smilegate RPG confirmed the date for February 11, 2022 and early access with the purchase of Founder's Pack starting February 8.
The story revolves around the world of Arkesia, a realm where fantasy and mystery are prevalent. Playable individually or with friends, Lost Ark currently features 15 classes: Artillerist, Berserker, Sorceress, Paladin, Gunlancer, Striker, Wardancer, Scrapper, Soulfist, Gunslinger, Deadeye, Sharpshooter, Bard, Shadowhunter or Deathblade, and the choice is key to defining your fighting style during battle.
Lost Ark arrived recently and the numbers that the game has been presenting are amazing. According to Steam DB, on February 12, Lost Ark recorded a peak of 1,325,305 simultaneous players on Steam, with this, Lost ark becomes the second game with the highest peak of simultaneous players, behind "PUBG: Battlegrounds" which recorded the mark of 3,257,248 in January 2018 and in front of Dota 2 which has already recorded 1.29 million simultaneous players.
Available only for PC, the MMORPG suffered a delay of hours announced minutes before launch, on Friday (11) the official twitter account of Lost Ark made an official statement informing the occurrence: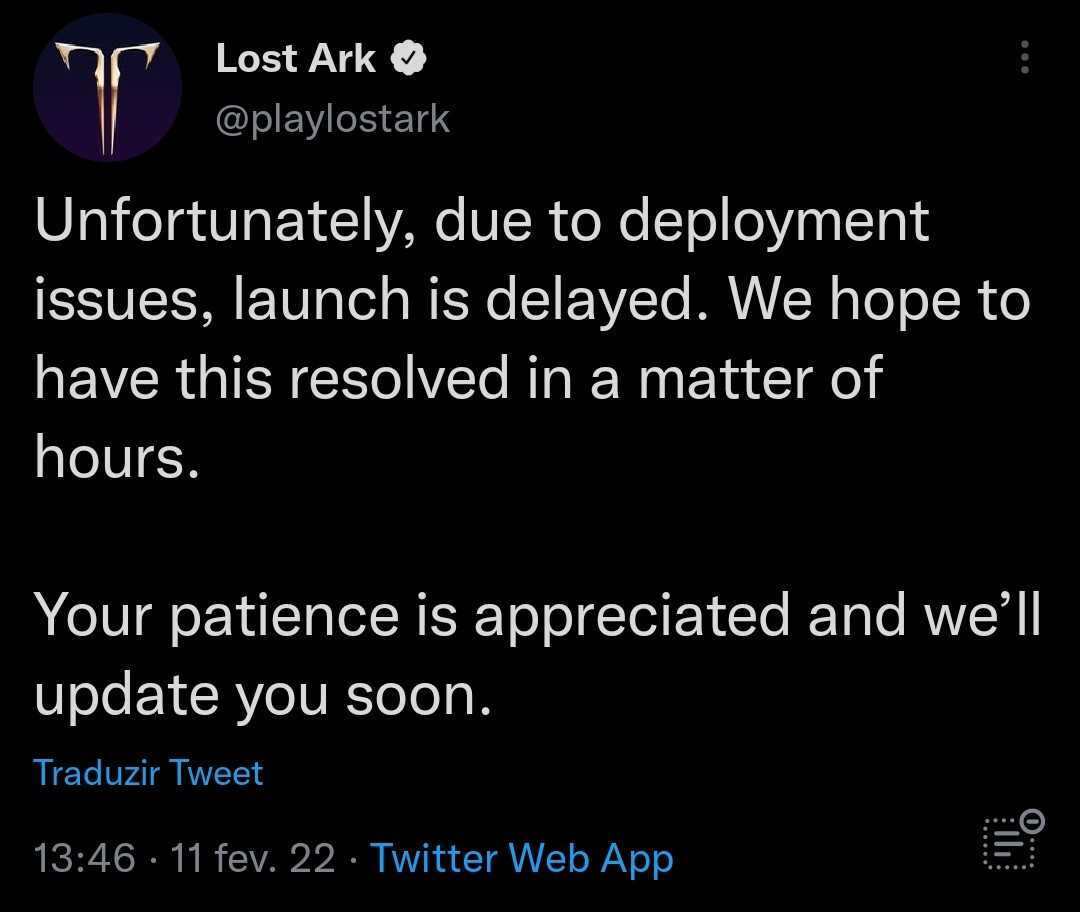 Even before its official launch, 530,000 players got the first-hand experience thanks to the Founder's Pack and with this record we could already predict a high number of players and consequently crowded servers and queuing to log in. With that, the company issued a statement during Sunday night (13) about the new European region update: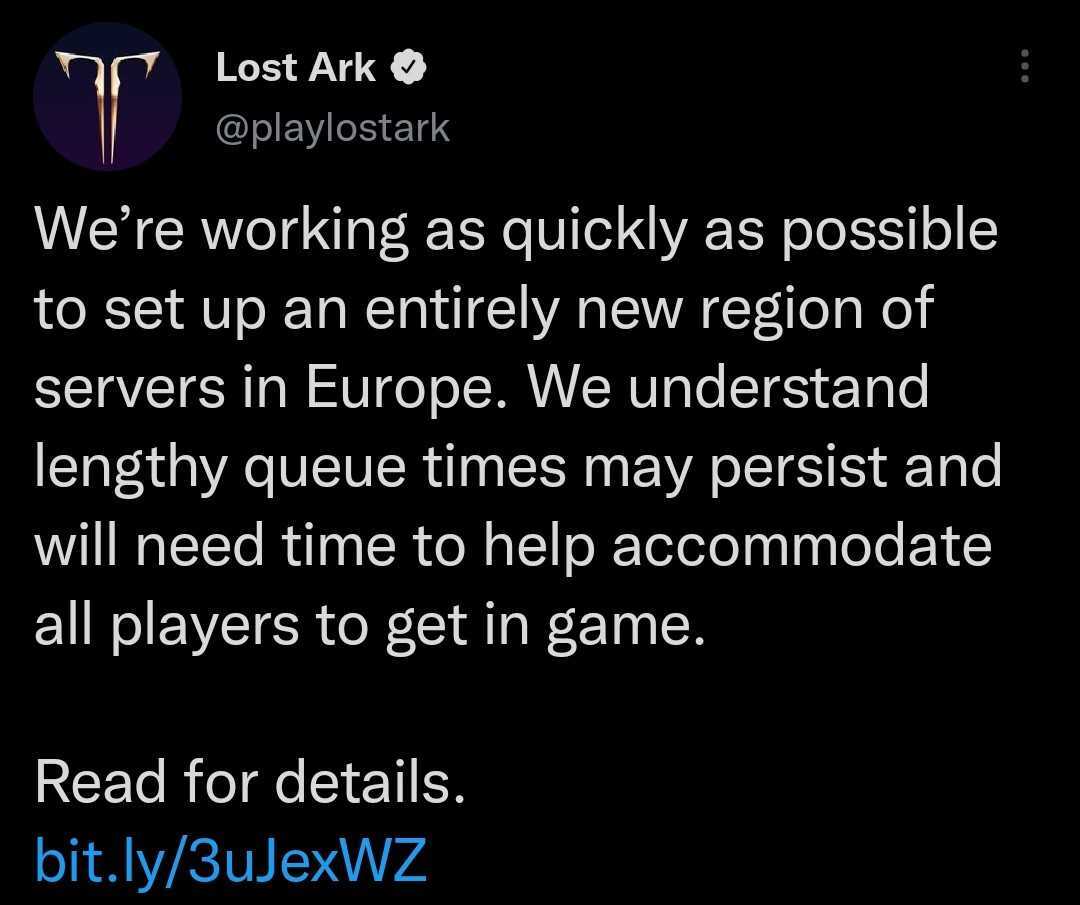 It's common for big releases to arrive hyped, the likelihood of crowded servers and instability during the first few hours of gameplay is high and that's why a VPN can help you.during and after launch! NoPing has over 1500 servers, support for over 1000 games and the BOOST FPS function that increases your fps during the game. Don't waste time and try it right now for 7 days for free.
Written by: Anna Beatris