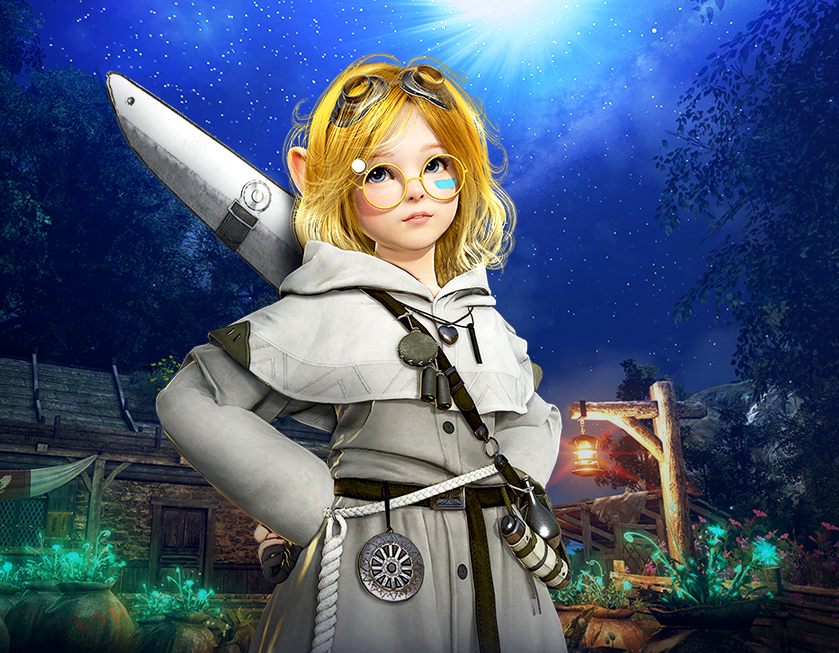 The new Black Desert Online class was officially announced by Red Fox last Saturday. During the Heidel Ball event of PA, players caught a glimpse of Shai for the first time.
In order to be a support class, Shai comes up with two boomerangs, entitled "Floran" and "Bitsari". Their skills revolve around handling objects and hurling them at their opponents, causing different reactions.
In addition, Shai is equipped with an extremely effective way to get in and out of fights. In this way, the class manages to support its team with healing, protection and buffs.
THE SKILLS OF THE NEW CLASS
Five different and specific skills were announced for the new class. These consist of attacking enemies and supporting allies:
The first of these is "One, Two, Three," a mode of attack in which Shai throws his boomerangs three times. This is the most basic ability of the class.
In "Birra," on the other hand, anger emanates from Shai. There is a greater chance that enemies will be hit with the boomerangs at full range.
In "I Found You", Shai manages to illuminate an area and easily locates the enemies and the hidden monsters.
To protect his allies from hostile attacks, Shai enjoys the ability "Come here and hide!". In this, for some seconds Shai creates a domain of his, where those that are in will not be harmed. However, this ability can be dangerous to Shai if it is activated in the midst of multiple enemies within your shield.
And finally, Shai's favourite ability is titled "Fake from Dead". This is to deceive the enemies by pretending to be dead and then attacking them. The monsters, however, are not affected by these abilities.
To engage its audience, Red Fox has started the class's pre-launch event. From today, the 19th, until next Wednesday, the 26th, players will be able to participate in the Shai customization event. In addition, players will receive prizes by customizing the class.
Explore the open world of Black Desert Online without the lag stealing your victory. Achieve stability and glory in your departure.
Test NoPing for 7 days for free and reduce your ping.
Posted by Livia Dias