4. Then type in the next cmd "ping" + your IP number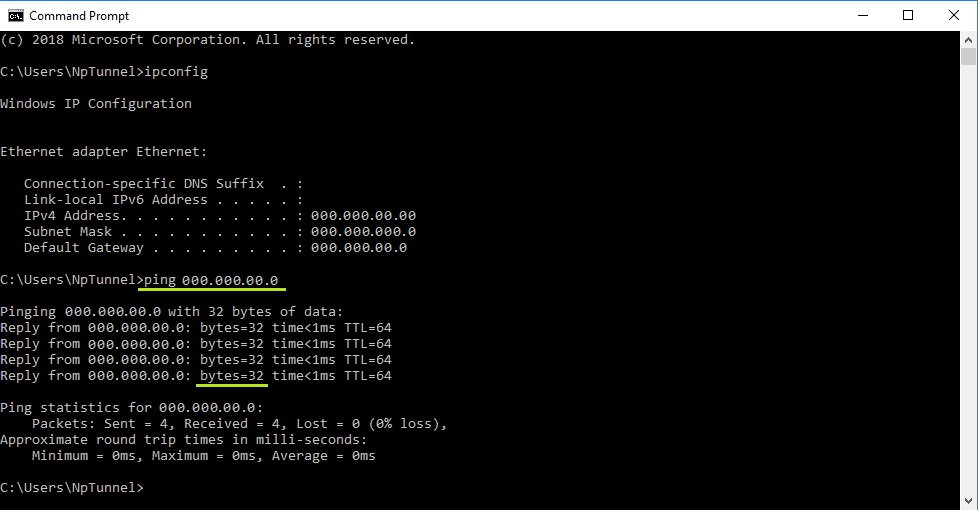 TEST WITH GOOGLE
Still in cmd type ping www.google.com

TIP 04: REDUCE YOUR PING AND FIX LAG IN WOW CLASSIC
If the previous step didn't do any positive change in your lag issue, you would need the help of a GPN. NoPing is a software that has advanced support for World Of Warcraft Classic since its launch. With many servers worldwide, NoPing creates the best route for you so that you can have a better ping. You can enjoy the best route and with greater security in your gameplay.
HOW TO CONFIGURE NOPING IN WOW CLASSIC
2) Download the software from the website and install the program: http://download.nptunnel.com/NoPingx64.msi
3) Open NoPing on your desktop.
4) Log in on the software.
5) In the search bar at the top "Search for a Game", type "Wow Classic". The game image will appear below. Click on the game image and then select the server.
6) A new screen will appear, now click on the "PING" button, after that you will get the ping result on each server.
7) Select the server where your game is located and with the lowest MS (Ping) and click on "Optimize this game". For example, if your game is located in the United States you need to choose the lowest ping server in the United States.
8) Wait for the Disconnect button to appear. Then open your game.
9) To check if it is working properly, after connecting to your game, go back to the NoPing screen. In the right corner of the statistics, your game name and ping should be showing.
Posted by Livia Dias