Path Of Exile: Legion is released for PC this Friday, the 7th. The expansion announced by Gringing Gear Games in mid-May was already awaited by RPG community, promising to update gameplay and innovations in game items. The expansion takes the classic Path of Exile approach, providing a new experience in exploiting Wraeclast. In the midst of the battle, the player can find Timeless Monoliths, which when activated, reveal legions of Wraeclast history.
Although it is possible to damage these enemies, it lasts a duration of the Monolith, that when it is exhausted, launches the player directly for mortal combat against the freed warriors.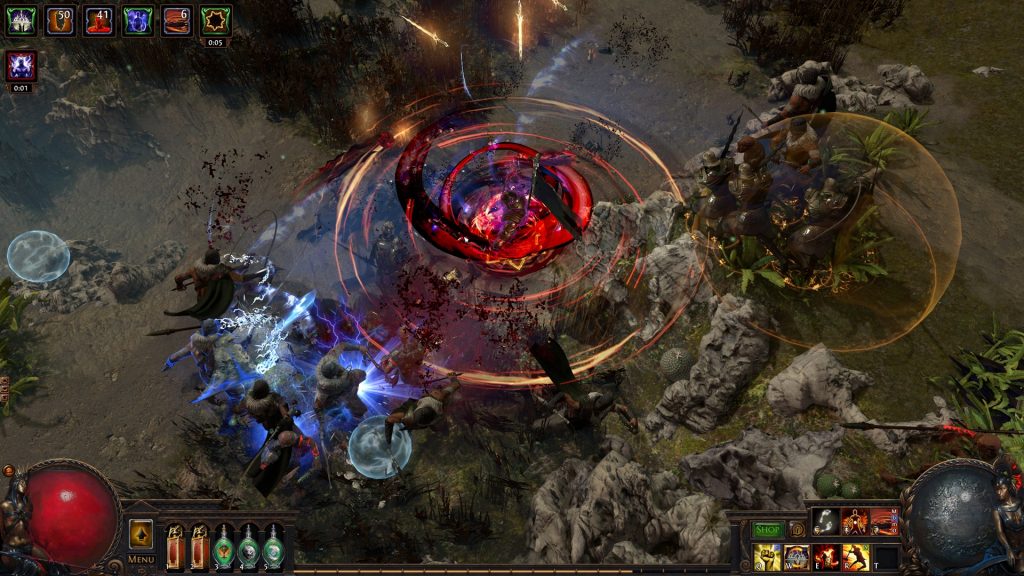 Other powerful items are available, such as faction splinters for each legion, plus rewards generated through the combination of badges. An example of this update is the case of Domain of Timeless Conflict, a mode with continuous battles out of time, which can be unlocked gathering badges.
In terms of skills and gameplay, Path of Exile: Legion innovates by presenting different ways to play. Two melee archetypes were entered, named Blood and Sand Gladiator and Rage Berserker. These cause changes in movement, the accuracy of targets and system will be noticeable to players.
Path of Exile is an action RPG released in 2013 and developed by Gringing Gear Games. Every 13 weeks, an expansion is launched for the game, bringing important updates. While LEGION is available from this Friday for PC, the expansion will be released for PS4 and Xbox on June 10.
In PATH OF EXILE: LEGION, choose your exile and unlock the relentless world of Wraeclast without problems
Try it now for 7 days for free and know our plans.
Posted by Livia Dias