Swords Of Legends Online is an MMORPG towards Chinese fantasy. Being based on a popular board RPG, the game is in the launch phase. Swords Of Legends immediately attracted the attention of gamers of the genre in the face of graphic quality and non-target battle system. In this tutorial, learn how to register and connect in the game.
HOW TO REGISTER ON SWORDS OF LEGENDS ONLINE
NOTE: To understand the information of the site and registration, use the Google Translate plugin so that it is possible to translate the pages.
Download the WeGame launcher (

http://bit.ly/wegamedl

)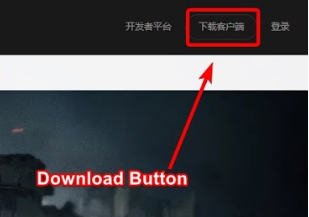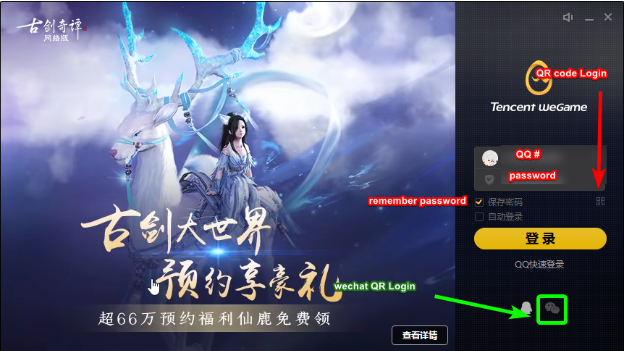 Register your account on the site:

https://ssl.zc.qq.com/v3/index-en.html
Log in here: https://aq.qq.com/cn2/index 
Download the QQ app:

https://www.imqq.com
To create an account through WeChat, download the application on your phone. The app is available for both Android and IOS:  https://www.wechat.com/en/
To login on the game through QQ, it is needed to do a QR scan: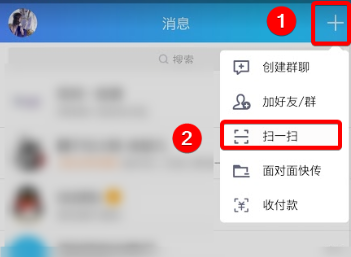 To log in to the game via WeChat, perform the QR scan: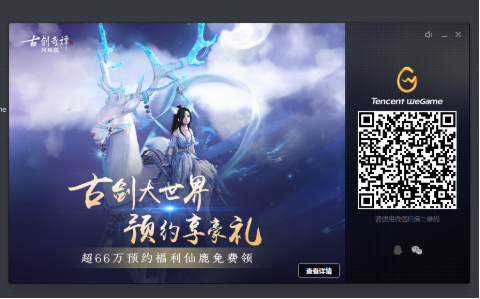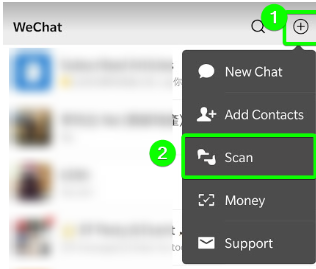 Once the QR verification is complete, you will automatically be logged into the game. 
After you are logged in, you will need to fill in the information as described on the screen below. Remember that it's not necessary to set up your profile.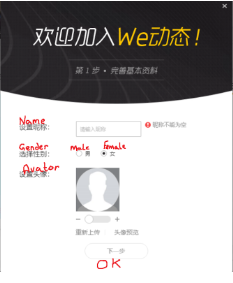 Then simply select the Single Player or Online mode. Then press the yellow button.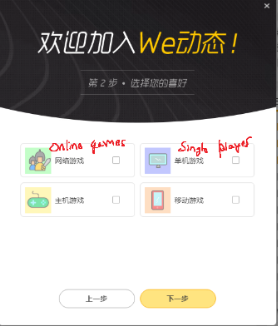 When finished, select Swords Of Legends from the Store

Click the blue download button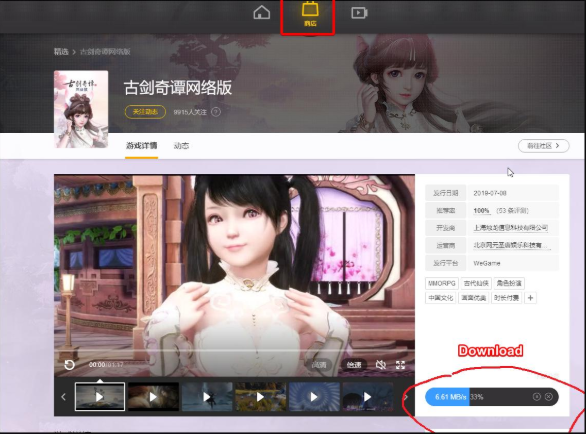 The game will be installed on your computer's C drive. To change the download destination, just follow the settings.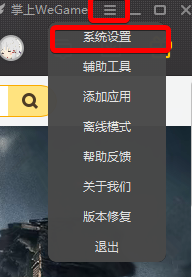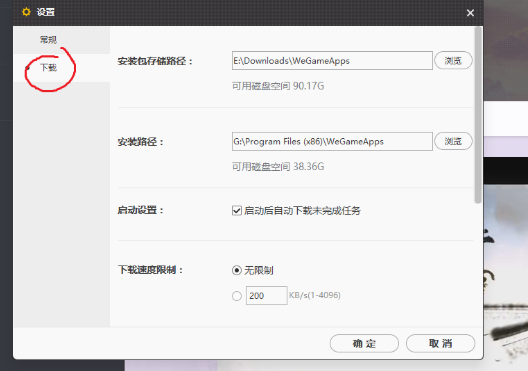 TO CONNECT IN GAME
To connect in-game and get maximum optimization while playing the MMORPG, follow the steps below:
Download NoPing (http://download.nptunnel.com/nopingv155.exe)
Click on the button to have a free trial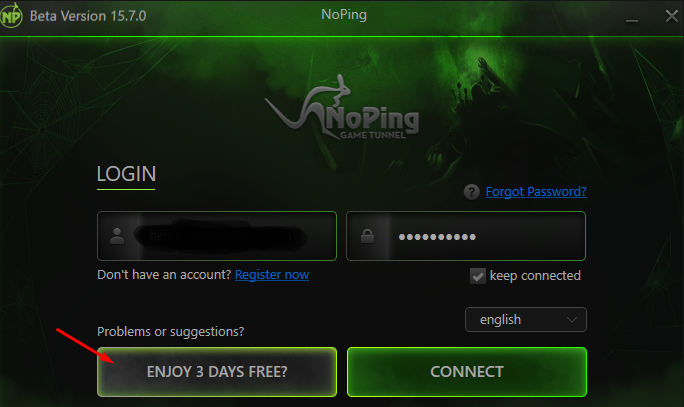 Search for SwordOfLegends and select the server.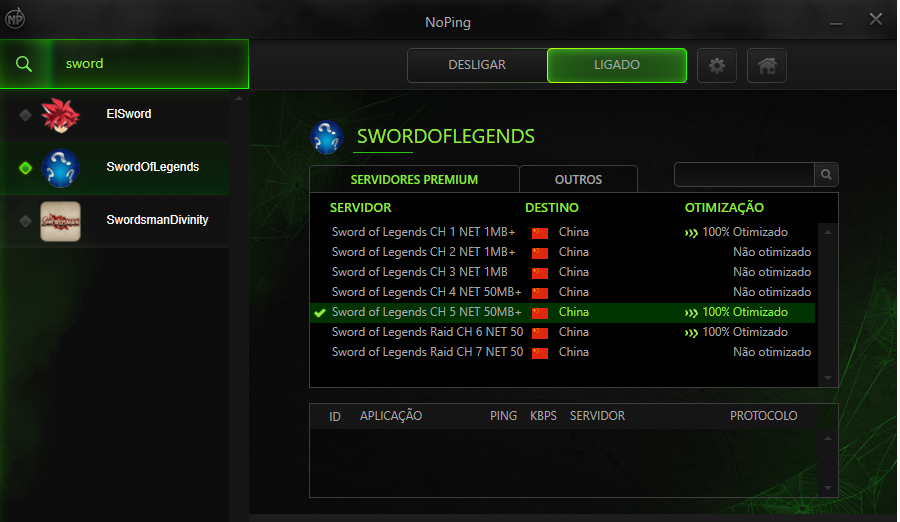 That's it! Your game will start with maximum optimization.
If you would like to get another 7 days free of NoPing, register on this page:

https://trial.nptunnel.com/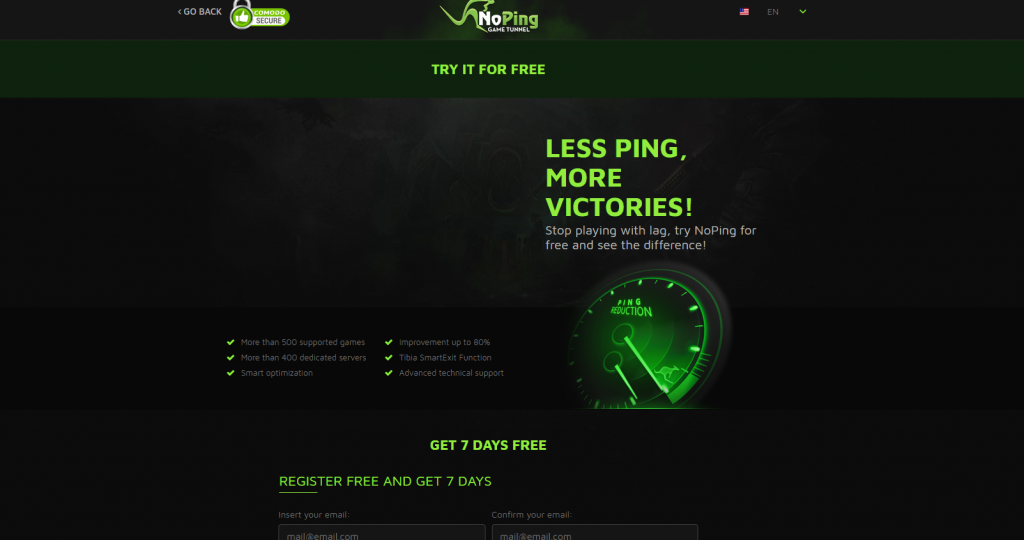 Posted by Livia Dias